Date: 2018-12-22 11:30:00
MALAY STREET FOOD IN PENANG – Curry Mee + Laksa in Ayer Itam
Welcome back to another episode of Chopstick Travel with Luke Martin. Today, we take you on a street food tour just outside of Georgetown, Penang to a small village called Air Itam. Situated just into the mountain-side, this little town is famous for delicious STREET FOOD! Among the street food stalls selling all kinds of Malaysian foods and Chinese-influence foods, there are two very famous spots: one selling a traditional curry mee and the other a traditional assam laksa!
We also checked out the beautiful Buddhist temple – Kek Lok Si, while we were there, and took in the beautiful views.
We couldn't resist the classic Malaysian dessert – cendol, in downtown Penang, before heading to one of our favourite dishes of all time (not just in Malaysia) – bak kut teh. It is a medicinal soup filled with vegetables and tofu and it cooked in an earthenware pot. The best way to end a day of street food eating and exploring!
Want to visit these places yourself? Check the info below!
Curry Mee @ Sister Curry Mee
612 T Jalan Air Itam, Pekan Ayer Itam, Pulau Pinang
Open Wed – Mon 7:30am – 1:00pm but hours aren't always true, the ladies are very old
www.facebook.com/currymeesister/
Assam Laksa @ Penang Air Itam Laksa
Jalan Pasar, Paya Terubong, Pulau Pinang
Open daily 10:30am – 7:00pm also hours differ, some days he takes a break without notice
www.facebook.com/penang.air.itam.laksa/
Kek Lok Si Temple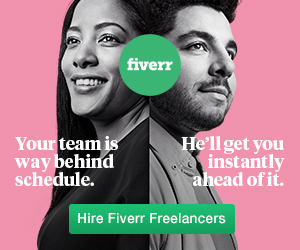 1000-L Tingkat Lembah Ria 1, Air Itam, Pulau Pinang
www.kekloksitemple.com/
Cendol @ Penang Road Famous Teowchew Chendul
Jalan Penang, Georgetown
Open daily 10:00am – 7:00pm
www.chendul.my/
Bak Kut Teh @ Khoon Klang Bak Kut Teh
320 Jalan Perak, Jelutong, Georgetown
Open Sat – Thurs 11:00am – 10:30pm
#MALAYSIA #PENANG #STREETFOOD
========================================================
Hey there, my name's Luke Martin with www.chopsticktravel.com ! I'm on a journey to document the BEST Street Food around the world! Chopstick Travels began in Taiwan, where we frequent the best Street Food stands everywhere from Taipei to Kaohsiung. Not only do we feast on amazing street food in Taiwan, but our food focused travels take us on Street Food missions trying unique foods around the world! We've eaten Street Food in Japan, Street Food in Malaysia, Street Food in Korea, Street Food in India and many more! I post 2 times a week mostly food, some travel. Street Food tours around the world and the most unique dishes we can find in all kinds of hole-in-the-wall restaurants. Stay updated for my latest video VIA our Facebook page and Instagram!
Always remember that the best part of travel is immersing yourself in the local culture, and no where better can you immerse yourself than into the Street Food!
Malaysian Street Food in Penang 2018